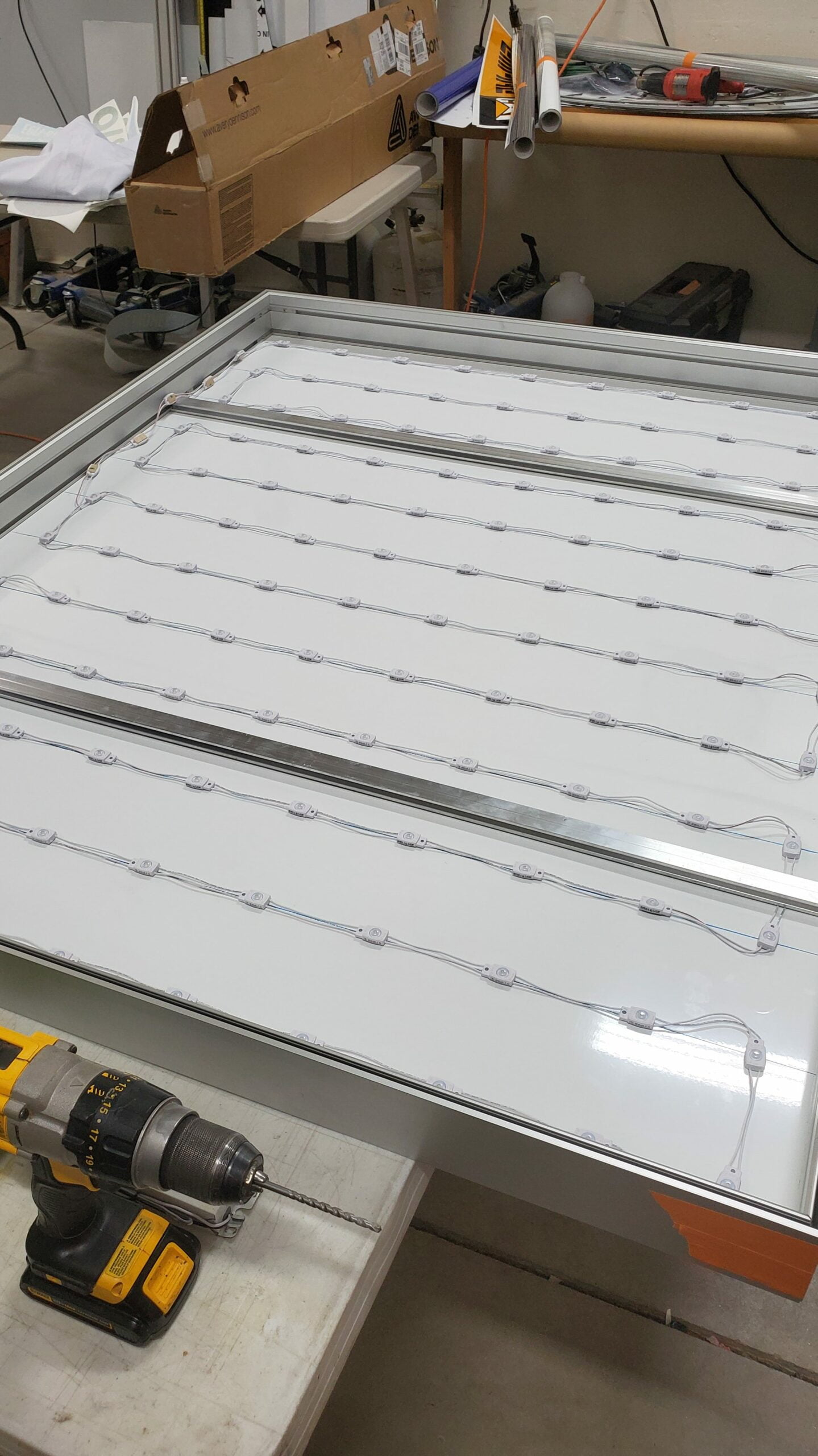 Sometimes it's hard to get into a new section of your industry (you get comfortable with vinyl and tend to not branch out) but we were at a sign show a few years ago and these really neat LED lighted frames with changeable front image caught our eye.
This is a build your own kind of deal, which means the finished size can be almost anything, and with the various LED light choices out there we can go with either a warm or cool feel. The photo itself is a back lit fabric, which is easier to change out and store when not in use (making it perfect for seasonal images or just freshening up the look from time to time). You simply press the edges into the track around the front edge with a plastic squeegee until the image is smooth all the way around.
We've always wanted to expand into LED's, and this is a good way to start!