We recently purchased a CNC flatbed router, giving us the ability to start adding some dimension signage to what we already offer. We've done a few smaller projects with it, but really got to test the limits with this latest project!
One of our clients asked us to help them create an appreciation wall for one of their locations. The idea being that they could use magnets on a metal board to display thank you letters and other items pertaining to their own customers. The concept started out as a simple piece of metal with a vinyl border, and morphed into some else entirely. We ended up channeling our rustic country roots, and after several revisions and ideas later, we ended up with the following: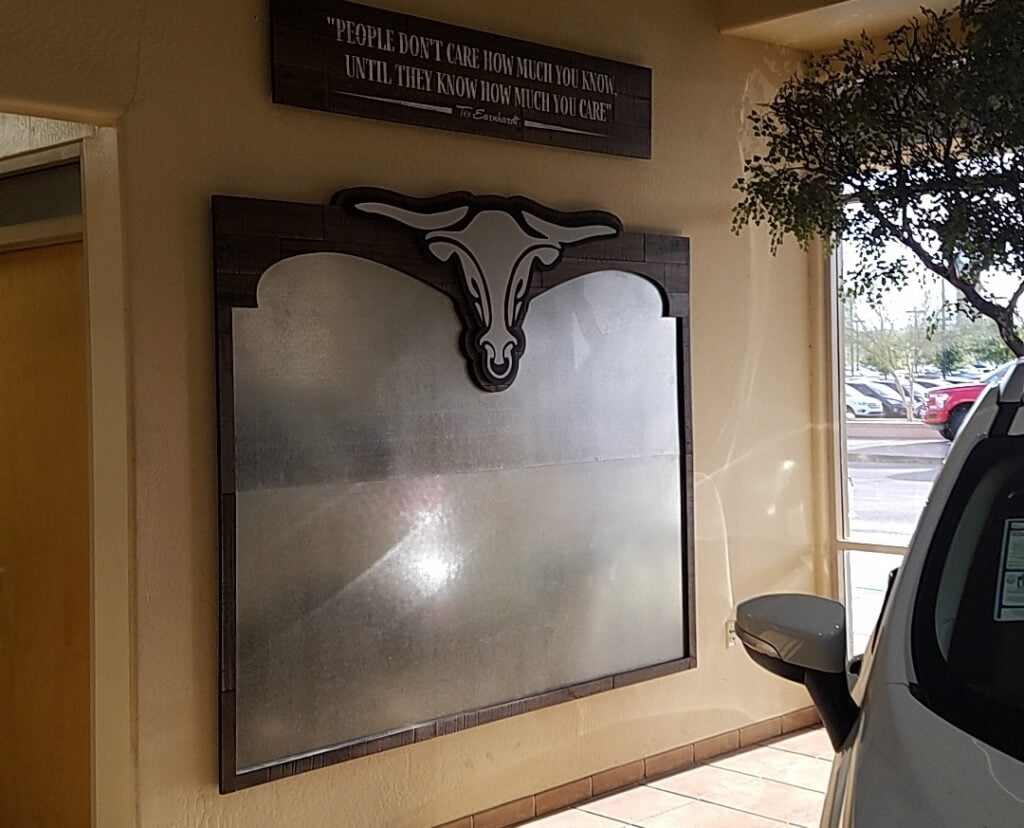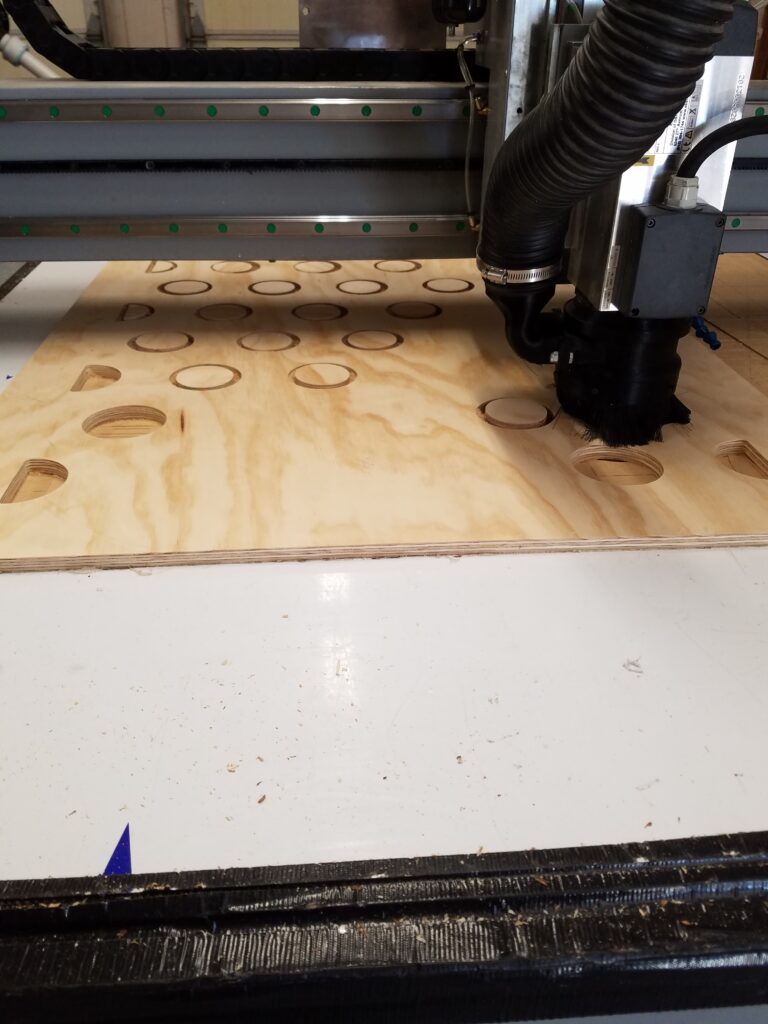 It started as (2) 4'x8′ pieces of plywood that we cut down to 3′ tall (making the overall sign 6'x8′).
Holes were routed out of the plywood to decrease the overall weight of the sign, then we contact cemented some galvanized steel to the front.
After that we cut down some rustic looking wood flooring from Floor & Decor to create the frame you see around the edge (covering the edge of the metal).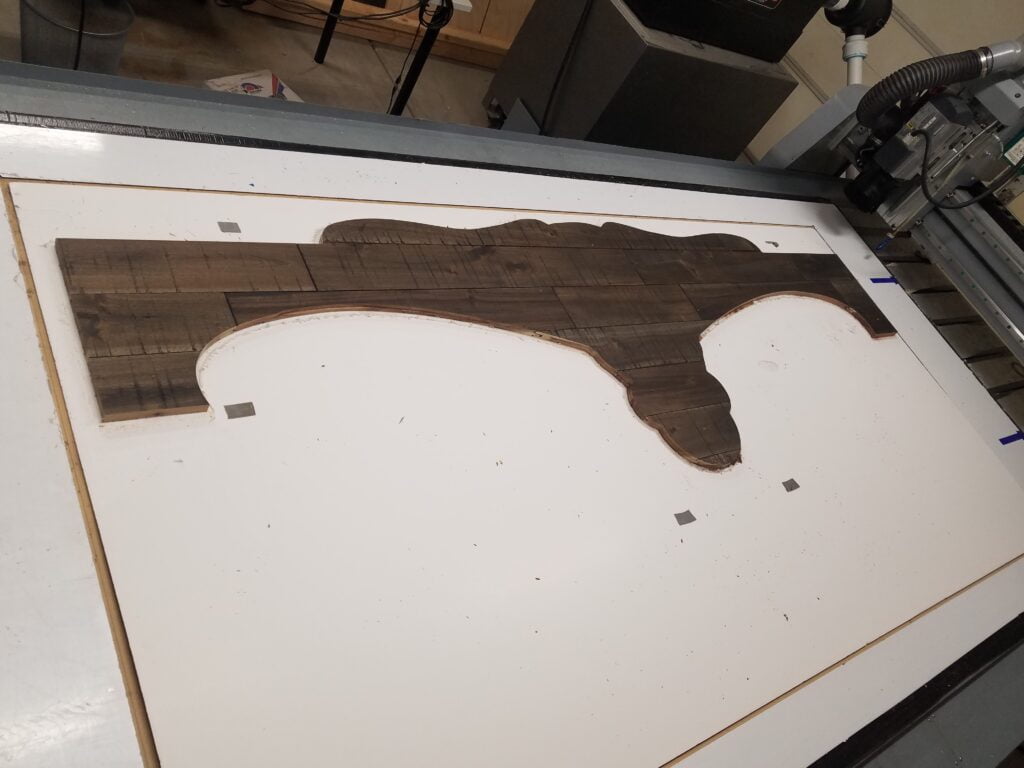 The flooring at the top of the sign was temporarily attached to a PVC board and loaded into our CNC router as well. The router then went through and cut the shape out of all the pieces. We transferred each piece over to the sign, and glued it in place. The silhouette of the head was routed out of thick black PVC, and the head itself was made from brushed composite (giving it that metal look without the weight!)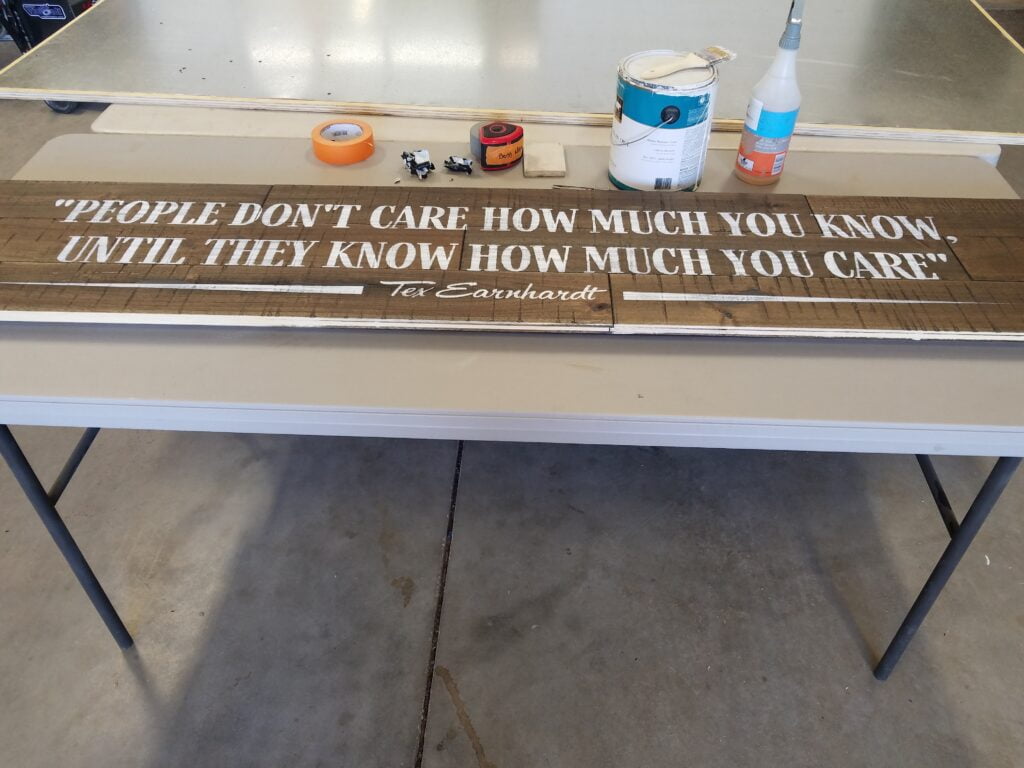 We made the header in a similar fashion, but instead of adding vinyl letters for the quote we made a vinyl stencil and hand brushed white paint to keep with the rustic feel.
3 days of construction and assembly, 3 individual signs, and a few French Cleats later and it was good to go!