While we mostly do vehicle graphics and signage, every once in a while we get a request for something unusual and fun. A few months ago we were approached by a customer who was flipping a house, and wanted to disguise a support beam to look more like a decorative wood beam.
Being no strangers to wall graphics, we figured we could easily handle a dimensional ceiling wrap!
They gave us a section of the flooring to match the color and grain, to ensure the wrap went with the rest off the decor they had chosen.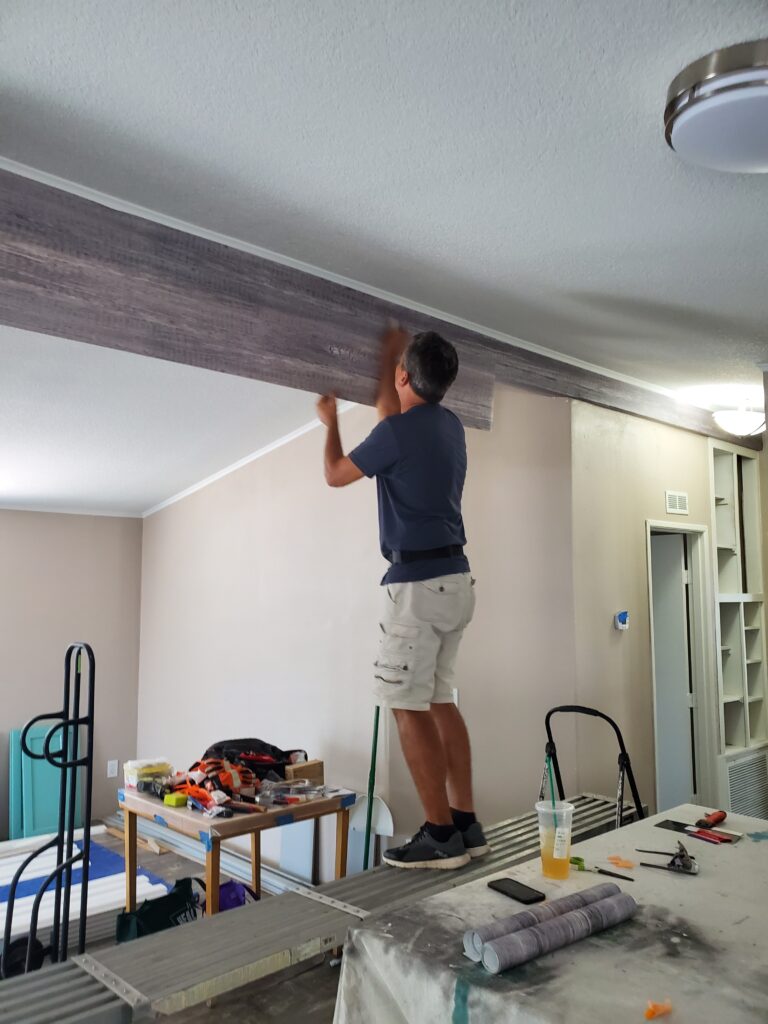 We printed 3-4 rectangular sections of wall wrap material (with a nice matte finish) to avoid installing 30-40 feet in one shot. We applied the one vertical side first, wrapped it under the beam then finished it on the opposite vertical side. We finished it with a little heat and trimmed it along the moldings.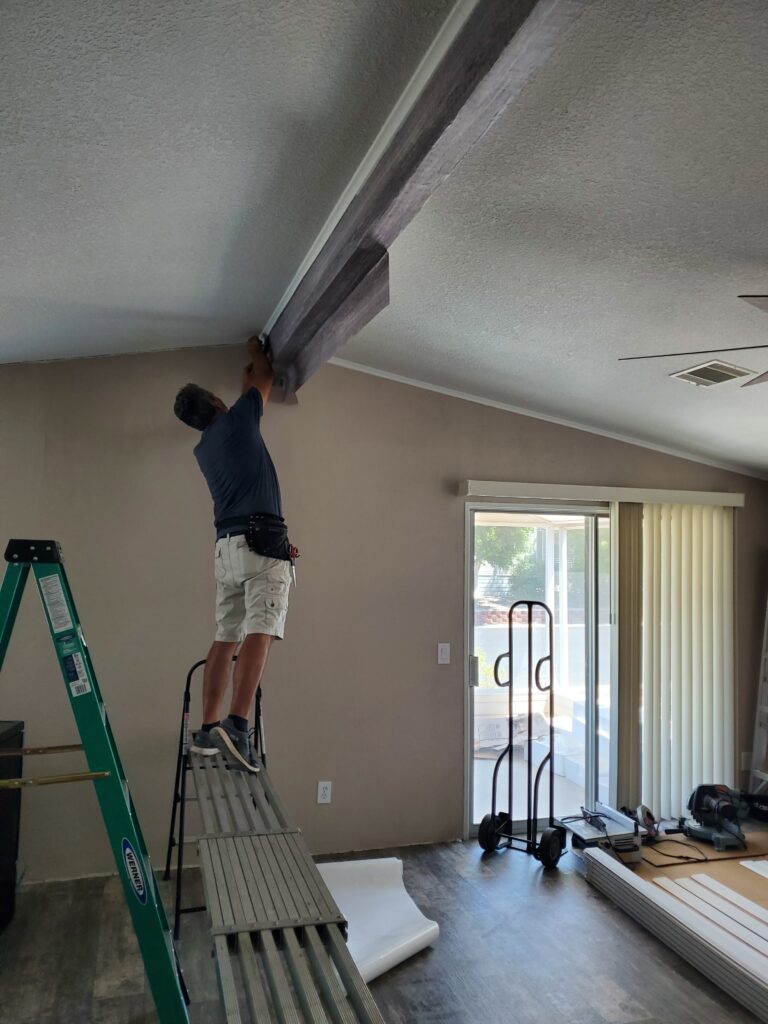 It was a fun little reminder of all of the odd-ball things we can do in additional to vehicles!